Aspire Flexus Q: 3A Rapid-Charge from 0-80% in ONLY 10 minutes 10
28 tháng 09, 2022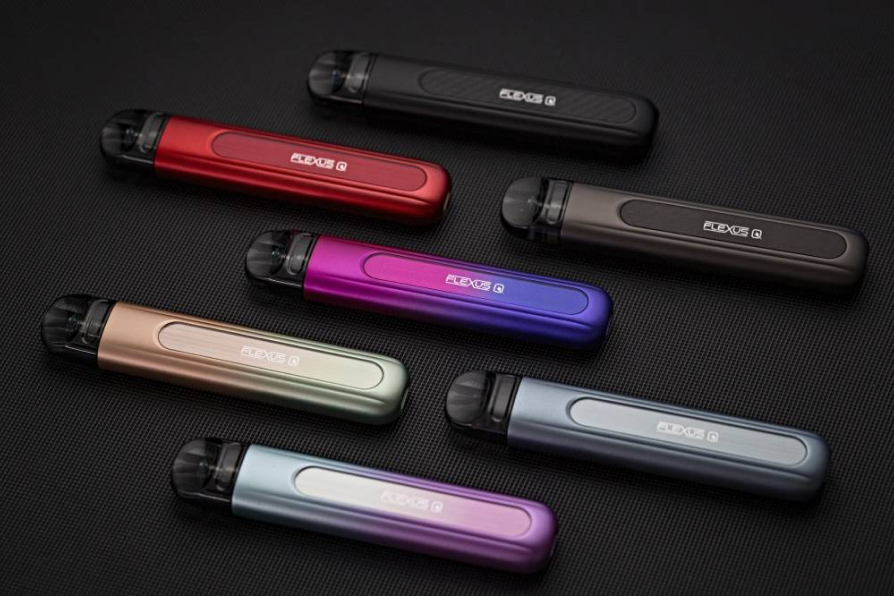 The new Aspire Flexus Q is a pen style pod system designed for dense taste and flavor. The new Flexus Q pen style is perfect for vapers who are looking for a reliable and easy to use pen style vape with a comfortable and small size. The Flexus Q comes with three wattage levels with an immediate power output response. In addition, thanks to its 3A rapid-charge you can charge it from 0-80% in LESS than 10 minutes!
Excellent atomization
Improved absorption and flavor production
Portable
Premium materials
Sturdy, easy to use, effective nicotine delivery system
3A rapid-charge from 0-80% in less than 10 minutes
You can choose to vape it as a button-triggered vaping device or automatic draw. Simply by placing the cartridge and puffing, you will have one of the best possible experiences in the world of vaping.
Because of the excellent energy management of this Flexus Q Kit's 700 mAh battery, we can vape all day long without worrying about running out of battery. In addition, the battery charges quickly thanks to its type C charging port.
The battery status is displayed by a discrete colored LED located just underneath the fire button. It displays the current level of autonomy: green indicates a full charge, blue a medium charge, and red indicates that the device requires charging.
The device's cartridges have a revolutionary anti-leak mechanism that prevents not only liquid leakage, but also condensation generated while vaping. It is impossible to build a system that is both cleaner and safer than the new Aspire Flexus Q.
The Aspire Flexus Q is available in: Black, Gunmetal, Fuchsia, Aquamarine Gradient, Turquoise Gradient.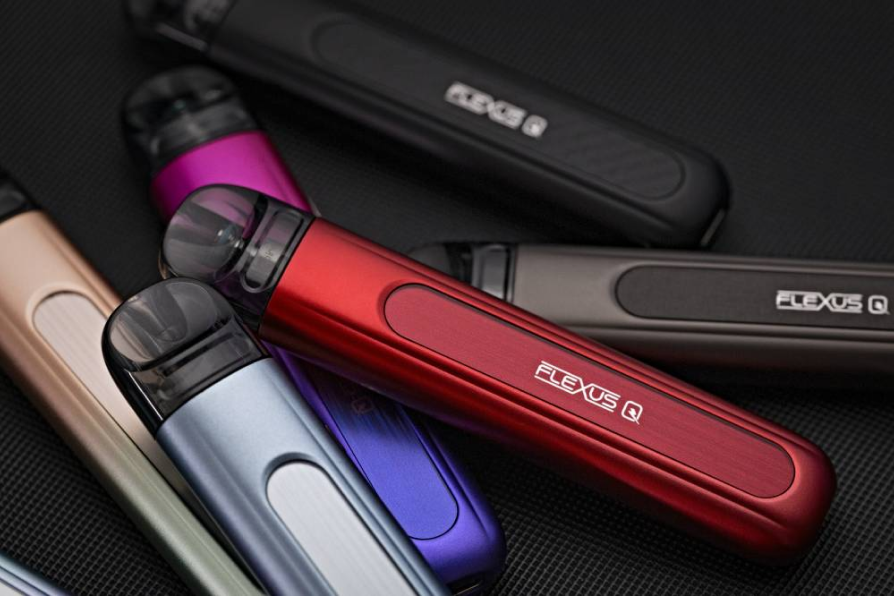 Key Features
Charging: Type-C, 3A
Dimensions: 112.8*22.8*14.2 mm
Pod capacity: 2 ml
Easy bottom fill
Built-in battery capacity: 700 mAh
Output mode: 3.0/ 3.2/ 3.4V constant voltage
Auto-draw or button triggered
Suggested coil resistance: 0.5-2.0Ω
Longest vaping time: 6S
Coil resistance: 0.6Ω / 1.0Ω
"Low, Mid, High" 3 wattage level adjustable